"

Successful people fail more."
— Jason Tom, TEDx Talks Shift Conference
Music Artist Bio: Jason Tom is More Than Meets the Eye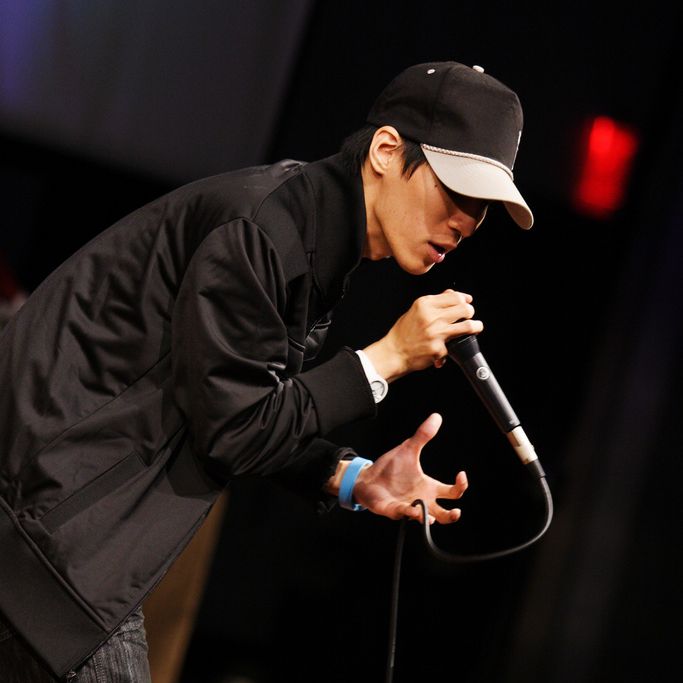 Jason Tom is an idea worth spreading like peanut butter and jelly. "With great power, comes great responsibility." He has pursued the "American Dream" since the tender age of four as Hawaiʻi's Human Beatbox Machine. His witty invention and state of the art website JasonTom.com is more than meets the eye, it rhymes. He is an American Christian, TEDx presenter, musician, host, voice actor, speaker, writer, moonwalker, blogger, beatboxer, xenniel, southpaw; and former comic book artist, math coach, soccer and judo athlete.
He is an advocate on empowering our community to make healthy life choices no matter the circumstances and to make the most with what we do have. He's impacted, performed for and has spoken to 10,000 to 20,000 students annually on the Music With A Message, Say Yes To Purpose, Not Even Once, RAP: Real and Powerful assembly school tours, career days; and Chevron's Speech Festival.
Jason Tom was musically inclined to beatbox at four years of age when he caught 1987's CBS special, Michael Jackson: the Magic Returns, and the world premiere of Michael Jackson's "Bad" music video. One year following, he was furthered inspired by Michael Jackson's 1988 musical film "Moonwalker" at a family gathering, and at his Diamond Head first grade classroom as a Liholiho Warrior.
In 1989, his sister audio engineered him beatboxing, scat singing, and singing the Michael Jackson "Bad" chorus all simultaneously at the same time, by memory, at the age of six on a music cassette tape.
"It's not every guy who gets mistaken for a boombox. Jason Tom is a walking, talking instrument; an energetic combination of drums, snare, vocals and synthesizer, all replicated using his voice."
From 1987 through 2003, he continuously cultivated, practiced, and honed his mouth drumming sounds and vocal percussion skills behind closed doors during his Liholiho Warrior, Kauluwela Tiger Cub, Kawananakoa AliʻI Warrior, McKinley Tiger years, and beyond.
He put in the hours of discipline, repetition, hard work, and dedication to vocally replicate, master and hone to vocally produce musical instrumentation and compositions from the "Moonwalker" musical film songs; and the "Dangerous," "History," "Blood on the Dance Floor," and  "Invincible" music records.
Jason Tom grew up listening to Motown music, Bobby McFerrin, Doug E. Fresh, Fat Boys, Biz Markie, Run DMC, Beastie Boys on the radio at his entrepreneurial father's business and on family road trips. He VHS taped and studied Michael Jackson concert footages, "Dangerous: the Short Films," "History Volume 1," and "History Volume 2" music VHS' and DVDs. He was further inspired by Rahzel's MTV Hip Hop Week, Leejay Abucanyan's Stir TV, and Elaine Chao's Showtime at the Apollo televised beatbox performances.
In 2004, following an evening of judo training, he got into a tragic collision with an SUV. His judo instincts kicked in upon impact. Through the storm, he landed on wet asphalt. The female driver rendered help and prayed for him. First responders arrived at the scene and brought him to the hospital. Doctor told his worried family that it's a "miracle" that he survived and in many scenarios, it might've been fatal. God's hand of protection and angels were there watching over him.
On the very next day, his sister took him to see the Passion of the Christ on the big screen. It is written in the sand, Jason Tom dug deep and has made an impact to present vocal percussion to all the world's stage the beatboxing skills and stronger than any loco motive sound of the foundation he established from 1987 onward. Feel the beat… and the beat goes on. He's unbeatable from the vocal groove to the rhythm and moves; and Gheghis Blues.
"

Jason Tom's rendition of Michael Jackson's 'Billie Jean' is a spectacle of showmanship. From the first drum and snare beats, the song is recognizable, and you wonder how so many sounds could be coming from one person's mouth. Add to this Tom's signature Michael Jackson moves, from the hip thrust to the hand jive. He glides across the floor in a smooth moonwalk, a move that typically gets enthusiastic approval from audiences."
— Tracy Chan, Metromix Cover Story
PRODUCTIONS
Prisma Dance presents Creation Production directed by Nicole Lam, 2021 (Human Beatbox Artist)
Prisma Dance presents Creation Production directed by Nicole Lam, 2018 (Human Beatbox Artist)
Breathe Production, 2016 (Human Beatbox Feature & Voice Actor) 
Prisma Dance presents Creation Production directed by Nicole Lam, 2016 (Human Beatbox Artist)  
Cherry Blossom Cabaret presents Femme Capulet Production directed by Troy Apostal, Shakesphare Festival, 2011 (Human Beatbox Artist & Voice Actor) 
Puja Dance Concert Fantastic Voyage Production directed by Willow Chang, 2011 (Human Beatbox & Dance Artist) 
Puja Dance Concert Love Letters Production directed by Willow Chang, 2010 (Human Beatbox & Dance Artist) 
Hip-Hopalypse Production directed by Cristian See Ellauri, 2007 (Human Beatbox Artist & Voice Actor)  
TOURS
RAP: Real And Powerful "Anti-Bullying" Tour with Life 360 Network
Not Even Once Tour with Hawaii Meth Project, Diverse A.R.T., and Hype
Say Yes to Purpose Tour with Diverse A.R.T. and Hype
Music With A Message "Not on Tobacco" Tour with American Lung Association in Hawaii
China Beatbox Tour sponsored by JasonTom.com
"

Jason Tom is a talented young man who is far ahead of his time. I met Jason while I emceed a TEDx Talk in Honolulu. I have interviewed many people in my time as a TV news reporter and anchor. Jason is one of the most memorable people I have met! He is not only talented, but he genuinely cares about others. Whatever Jason touches, he brings his aloha, talent and faith with him."
— Angela Keen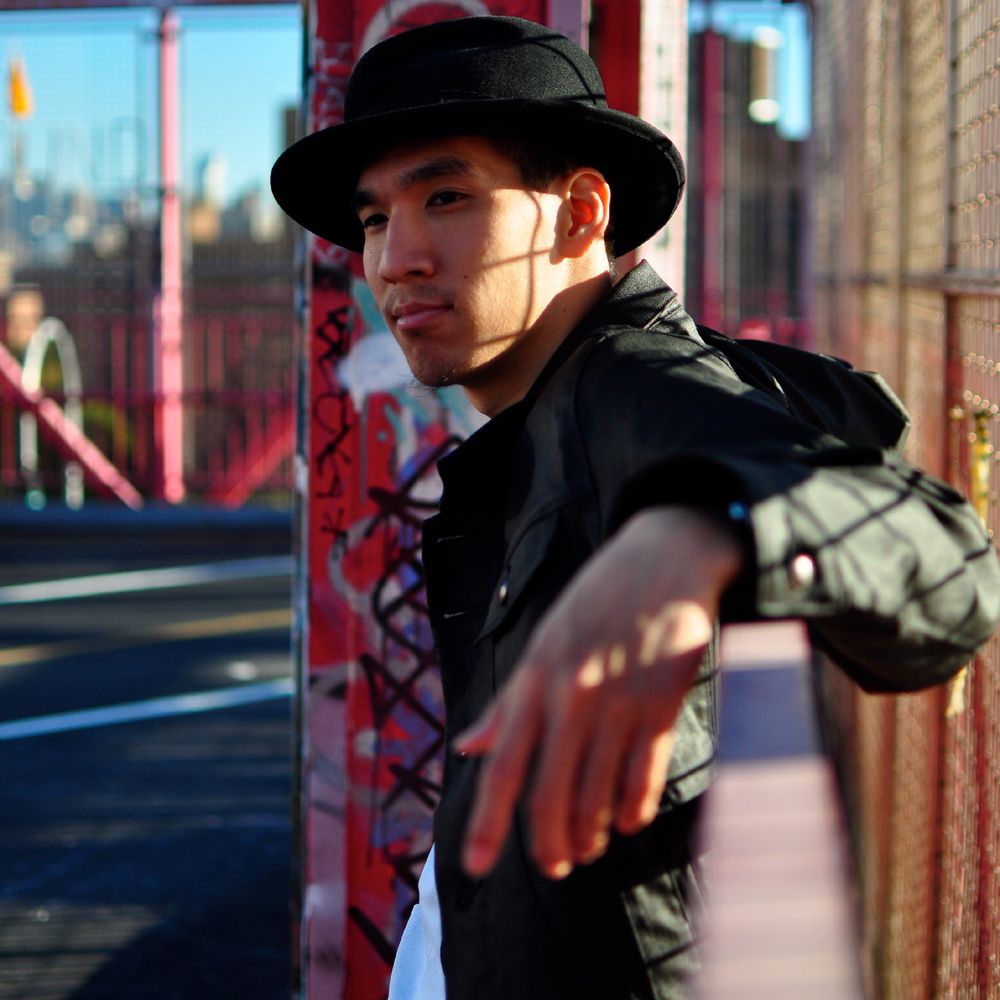 Performances and presentations at..... 
UNIVERSITIES & COLLEGES 
Chaminade University Silverswords
City College of San Francisco (entered and won judo competition)
Hawaiʻi Pacific University Sharks (formerly known as Sea Warriors)
Honolulu Community College
Leeward Community College
San Jose State University (entered and won judo competition)
Tokai University (Hawaiʻi Tokai International College)
University of Hawaiʻi at Kapiʻolani Community College
University of Hawaiʻi at Mānoa Rainbow Warriors 
University of Hawaiʻi at Mānoa Kamakakūokalani Center for Hawaiian Studies 
University of Phoenix Birds    
Windward Community College 
PUBLIC HIGH SCHOOLS 
Campbell High School Sabers
Castle High School Knights
Farrington High School Govenors
Kahuku High School Red Raiders
Kailua High School Surf Riders
Kaimukī High School Bulldogs
Kalaheo High School Mustangs
Kalani High School Falcons
Nānākuli High School Hawks 
President William McKinley High School Tigers
Moanalua High School Menehunes
Pearl City High School Chargers
Radford High School Rams
President Theodore Roosevelt High School Rough Riders 
Waipahu High School Marauders
PUBLIC MIDDLE SCHOOLS  
Central Middle School Bulldogs 
Highlands Intermediate  
Kaimuki Middle School Voyagers 
Nanakuli Intermediate Hawks  
Niu Valley Middle School  
Waipahu Intermediate Marauders 
Washington Middle School Eagles
PUBLIC ELEMENTARY SCHOOLS 
Āina Haina Elementary School 
Ala Wai Elementary School 
Aliʻiolani Elementary School Aliʻi Warriors 
Hahaioni Elementary School 
Hokulani Elementary School 
Jefferson Elementary School 
Kahala Elementary School 
Kalihi Elementary School 
Kalihi-Uka Elementary School 
Kalihi-Waena Elementary School 
Kamiloiki Elementary School 
Kauluwela Elementary School Tiger Cubs 
Koko Head Elementary School Cobras 
Kūhiō Elementary School 
Liholiho Elementary School Aliʻi Warriors
Likelike Elementary School 
Lincoln Elementary School 
Lunalilo Elementary School 
Maʻemaʻe Elementary School 
Mānoa Elementary School 
Noelani Elementary School 
Nuʻuanu Elementary School 
Pālolo Elementary School 
Pauoa Elementary School 
Puuhale Elementary School 
Royal Elementary School 
Waiau Elementary School 
Waikīkī Elementary School Warriors 
PRESCHOOLS
Mililani Baptist Preschool
Waikiki Community Center Preschool
CHARTER SCHOOLS 
Hakipuu Learning Center)  
Kamakau School 
PRIVATE SCHOOLS 
Hawaiʻi Baptist Academy Eagles 
ʻIolani School Red Raiders
Kamehameha Schools Warriors
Mid-Pacific Institute Owls 
Word of Life Academy Firebrands
"

Jason Tom is a local beatboxer sharing his distinct sounds around the world, and to local keiki through his 'music with a message.'"