As 2020 is near, that will end the most recent decade; We are about to embark into a new decade that will begin in 2021. I would like to encourage us all, including you and me, to reflect, within the last 10 years from 2009 through 2019, what were our life's experiences like?

Accomplishments?

Accolades?

Honors?

Goals?

Peaks?

Valleys?

For me 2009 through 2019, honestly, were my greatest and roughest of experiences, personally and professionally. It were my years post college graduation. I did not think I would live to be able to share that.
Before I reached 30, I went through what I call a "midlife crisis." I learned more about what my concussions, night terrors, nightmares, adverse childhood experiences, and the traumatic impact the SUV collision has destructively done to my overall personality, health, identity, and memory. The breakthrough? I've been set free from that torment.
The trauma triggered I experienced was one I wish for no one to go through. Sometimes, many times, it's inevitable. I am grateful to be alive and well, today. What helped me most? Getting planted at a church to grow in my devotional relationship with God. Prayer helped too. When I got grounded and sought for wisdom from the Word of God is when I began to overcome and grow in my character to win over trauma and torment.

Then I conscientiously surrounded myself with good people and families. I cut ties from the people that make unhealthy choices. That made the difference. My overall health benefitted. My family and friends took note of it.

I've experienced peaks and valleys in all aspects. I am grateful that within one decade, it has been a year of growth, maturity, character building, valleys, and peaks on a personal as well as on a professional level. Before my father passed on, that time and after allows me to reflect all he has instilled in me.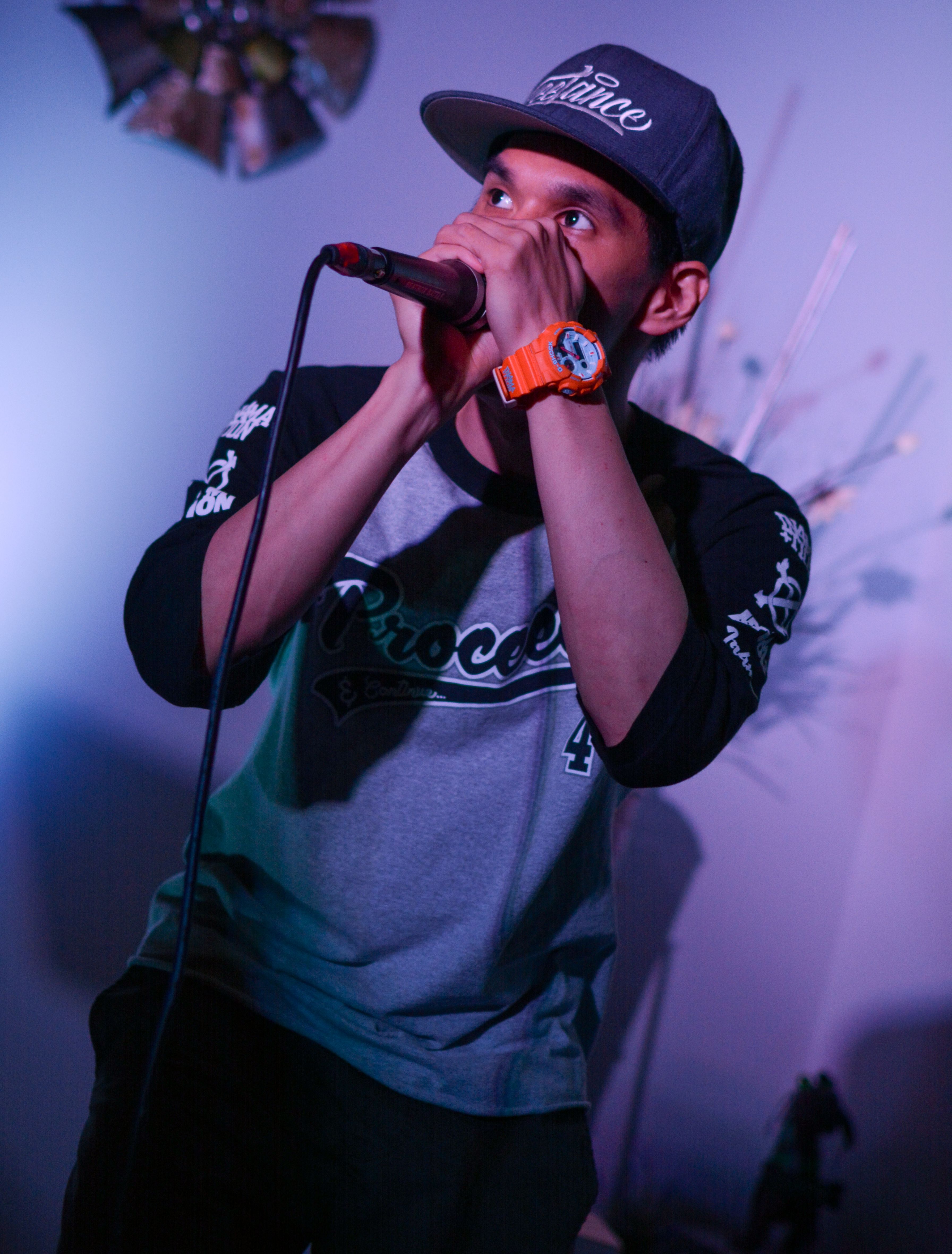 What I accomplished from 2009 through 2019? As a beatboxer, I was honored as Best Performer Hawaii Scene Choice Award, TEDx Presenter Award, Best Local Musician Deserving of a Wider Audience, 4x HawaiiSlam First Thursdays Top 12 Grand Slam Poet Finalist, and top 3 McDonald's of Hawaii's NextNext Music Competition and Charity Event.

My beatbox students became champions in statewide competitions and talent contests.

I probably left out some accolades. I've performed all over the island of Oahu, neighbor islands of Kauai, and Hilo of Hawaii Island. I've also gone on a business trip for Maui. I've also performed for events in New York, San Francisco, Oakland, Berkeley, Los Angeles, and a corporate project overseas in Sydney, Australia. As a mom and pops beatboxer, I've been honored to perform for weddings, 1st birthday parties, graduation parties, company parties, and more.

I've presented at Creation production, Hawaii Children and Youth Day, Hawaii Music and Book Festival, TEDx Honolulu Conference, KS EdTech Conference, Windward Oahu's Early College Conference, Koko Head Elementary's Back to School Assembly, Kauluwela Elementary's Back to School Assembly, Aliiolani Elementary's Parent Night, Hawaii Baptist Academy Summer School Assembly, Music With A Message School Tour, Real And Powerful Anti Bullying School Tour, Hawaii Explorations Expo, Kapiolani Community College Scholarship Dinner, Leeward Community College, Iolani School, Kamehameha Schools, Art and Flea, Honolulu Night Market, Kroc Center Night Market, Art after Dark, Estria Graffiti Grand Final, International Human Beatbox Convention, American Beatbox Championship, and I was nominated to compete at the Beatbox Battle World Championship.

I opened for Michael Winslow, Quest Crew, JabbaWockeez, Blue Scholars, Reeps One.

I judged the Brown Bags to Stardom Statewide Grand Final.

No missing a beat. As a mathematics coach, I've worked with students to learn mathematics, pass math classes, graduate high school, enroll in college, and earn a degree from university.

As a blogger and writer, I've reached somewhere in the neighborhood of 2.7 million readers, and households. Thank You!

What's next for me for the new decade starting in 2020? My goal is to not forget where I came from. Not forget who helped me along the way. To better serve others, families, and our community. Know my roots. To not settle. Raise the bar. Set goals. Short term. Mid term. Long term.